Our Vertical Metal 'A' Framed building is our most durable building style. It works well for almost any build, its resilience makes it a great utility or tool shed. The frame is equipped with 4″ overhangs on the protrusions of the roof paired with a simple minimal design.
We offer upgrade options so you can design your building to best fit your needs. Our options include a variety of windows, doors, porches, insulation and an electrical package. If there is an option you don't see let us know and we'll look into custom ordering it for you.
For a custom quote use our 3D shed builder. If you have any questions please give us a call. +1 615-587-0923
4" Overhang on eave, no overhang on gables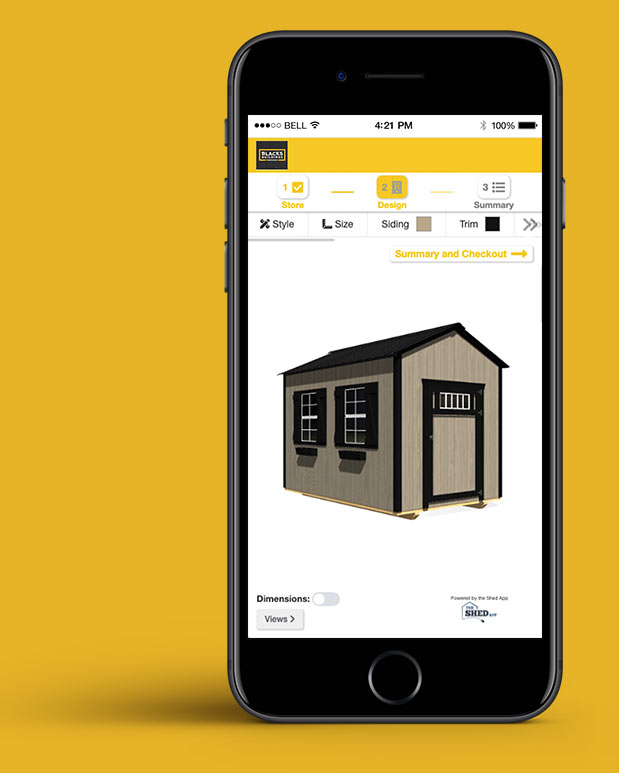 3D Shed Builder App
RECEIVE A CUSTOM QUOTE ON THE SPOT
With our 3D shed builder app you can choose the size, features and colors best fit for your  needs. A custom quote will be generated based on your 3D build.
Start building your shed today!
Have a question?
Fill out the form below and a member of our team will get back to you.
Or call +1 615-257-3227
SEARCH OTHER BUILDINGS
Styles